China Sludge Treatment Industry Indepth Research and Investment Strategy Report, 2013-2017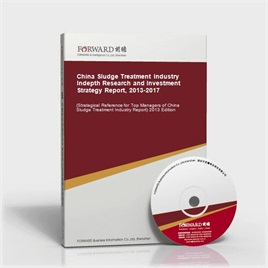 Last Update:2014-05-19
Form of services:Book + (pdf or doc file) + CD
Send method:EMS 2-3 days for delivery
English Service:+86 0755 33220413
Chinese Service:+86 800-8306390 800-8306395
E-mail:service.en@qianzhan.com
Report price:$7900 Print: $7800 CD: $7800
Special statement:
Recently we find there are some sites steal report contents from Qianzhan.com who put those contents on their sites for sale by making a little changes about the contents or remaining the same which deceives buyers(e.g. unable to get full or correct reports, or main body differs from contents that announced on sites).Therefore, we recommend paying a visit to Qianzhan personally or by your friends, and make payment after confirmation. Special statement: Qianzhan is the only and right holder of all the research reports, and has never used a third party to sell any reports, please be aware of the trademark " " when purchasing. Qianzhan is the largest and strongest consultancy, who owns the greatest number of researchers. Here followed "
Nine standards of companies' identificatios
"。
This table of content is original, without written permission of Qianzhan, any unit or individual shall not use, copy, or transfer the reports.
Preface
Table of Content
Along with the constant improvement of China's urbanization, the construction of sewage treatment facilities acquires a fast development. In 2010 there were more than 2,500 sewage treatment factories in Chinese urban areas while the urban sewage treatment capability was 122 million tons/day. It greatly contributes to the target of emission reduction and the improvement of water environment. However, the construction and operation of sewage treatment factories will produce large sum of excess sludge which with a water content of 80%. The total sludge water content will break 30 million tons. Accordingly, the situation of sludge treatment is severe.
Due to the long-term business model of "pay more attention to sewage but little to sludge" during the construction of sewage treatment factories, China's urban sewage treatment factories realize an initial reduction of sludge but not stabilization treatment of sludge. According to statistics, about 80% of the sewage treatment factories with dewatering facility to sludge, which reduce the sludge in a certain degree; and about 80% sludge without stabilization treatment that the containing pollutions like malodorous substance, pathogene, persistent organic substance and so on will transfer from sewage to land. It will lead to a further spread of pollution and sharply cut the environmental effectiveness which brings by the construction of sewage treatment facilities. Statistics shows that among the current treatments, land fill accounts for 63.0%, sludge aerobic fermentation and land application accounts for about 13.5%, sludge naturally dry and comprehensive utilization accounts for 5.4%, sludge flame accounts for 1.8%, sludge air storage accounts for 1.8%, and sludge outward transport accounts for 14.4%. As a matter of fact, more than 80% of the sludge for land fill, air storage and outward transport is without safety treatment.
There are many factors limit the construction of sludge treatment, among which the indefinite overall technology routine of sludge treatment is a significant one. In order to deal with the problems of sludge output and backward treatment capacity, China issues a series of policies and planning in current years. Presently, the technology routine and industry policies gradually become clear and the industrialization and marketization will be launched. In the meantime, the sludge treatment drives more and more attention that the treatment technology, policy and operational methods will have a breakthrough in the near future. It is predicted that the investment of sludge treatment will be 60 billion Yuan in the "twelfth five years", which means a double comparing with that in the "eleventh five years". The sludge treatment industry may have a fast growth promoting by relevant policies.
With Forward's the long-term tracking and collecting market data of sludge treatment industry, we roundly and accurately analyze the structure system for you from the view of mastering the whole industry. This report mainly analyzes the following aspects: development environment of sludge treatment industry; development status of sludge treatment up/down-stream industry; development experience of international sludge treatment industry; sludge treatment market segmentation; sludge treatment market segmentation in key provinces and areas; major corporations' operational condition of sludge treatment industry. Further more, it will have a detailed analysis on the existing problems of sludge treatment. And strategic suggestions will be given as well. This report aims to provide comprehensive and timely referential materials for industry operators, engineering construction corporations, equipment suppliers and investors.
Qianzhan Business Information Co., Ltd. Industry Research Center
Research Team of Sludge Treatment Industry
China Sludge Treatment Industry Report" related reports »