China Automobile Glass Industry Market Research and Investment Forecast Report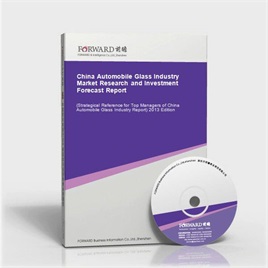 Last Update:2014-05-12
Form of services:Book + (pdf or doc file) + CD
Send method:EMS 2-3 days for delivery
English Service:+86 0755 33220413
Chinese Service:+86 800-8306390 800-8306395
E-mail:service.en@qianzhan.com
Report price:$7900 Print: $7800 CD: $7800
Special statement:
Recently we find there are some sites steal report contents from Qianzhan.com who put those contents on their sites for sale by making a little changes about the contents or remaining the same which deceives buyers(e.g. unable to get full or correct reports, or main body differs from contents that announced on sites).Therefore, we recommend paying a visit to Qianzhan personally or by your friends, and make payment after confirmation. Special statement: Qianzhan is the only and right holder of all the research reports, and has never used a third party to sell any reports, please be aware of the trademark " " when purchasing. Qianzhan is the largest and strongest consultancy, who owns the greatest number of researchers. Here followed "
Nine standards of companies' identificatios
"。
This table of content is original, without written permission of Qianzhan, any unit or individual shall not use, copy, or transfer the reports.
Preface
Table of Content
In 2010, the operating income of global automobile glass was 15 billion US dollars (or about 100 billion Yuan). By the themes of consumption markets, Europe, North America, Japan, China and South Korea took up 34%, 26%, 19%, 9% and 5% of total operating income respectively, which occupied 93% of total automobile glass global market. And China's automobile glass market was about 8.8 to 10 billion Yuan.
As to the competition: the world's top three automobile glass manufacturing giants, namely NSG, AGC and Saint-Gobain, as well as their joint ventures all around the world, jointly accounted for 70% of the global OEM market share. According to our estimation, the three giant will take up about 56% of the international automobile glass market share.
As to the market: automobile glass market can be divided into 2 parts. One is original equipment manufacture market (OEM); the other is Automobile Glass Replacement market (AGR). The automobile glass OEM market is about 5 times of the AGR market.
1.The size of OEM market is decided by annual global production output. In 2010, the global output was about 76 million. From geographical distribution, it mainly concentrate on Europe, China, North America, Japan, and South Korea, which accounted for 25%, 23%, 16%, 13% and 6% respectively, jointly took up 83% of the global automobile total production output.
2.The size of AGR market is decided by local vehicle inventory and update frequency of automobile glass. Up to the end of 2010, there were 930 million vehicles in the world. They mainly distributed in five regions, namely, North America, Europe, South America, China and Japan, taking up 33%, 20%, 11%, 8% and 8% respectively of the global vehicle inventory, with a jointly proportion of 80%.
As to China automobile market: China automobile sales volume is 18.06 million; the vehicle inventory is 78 million; vehicle inventory for per thousand people is 52; and passenger vehicle inventory for per thousand people is 33. Compare to developed countries, China automobile market has a huge development space. According to national automobile industry planning, Forward estimates that China automobile sales will break through 28 million; passenger automobile sales will break through19.6 million; and self-owned brand automobile will break through 10 million due to some factors, such as industry acquisition, technological R&D, and market channel exploration.
In 2011, the cumulative sales volume of China's automobile was 12.0169 million. The market began to rebound after a negative growth from April to May. The monthly sales growth was 1.69%, 2.51% and 4.45% respectively from June to August. The automobile market began to regain stability and maintain the status of world's largest automobile production and marketing power, and the annual growth rate is expected to 10%.
This report mainly analyze the development environment of China automobile glass industry; the development condition and experiential learning of foreign automobile glass industry; the development opportunity forecast of China automobile glass industry; operational mode of automobile glass industry; operational condition of automobile glass industry; corporations' operational condition related to automobile glass industry; investment and financing analysis as well as development prospect of automobile glass industry. Meanwhile, with comprehensive and specific first-hand market data in nearly 5 years, Forward helps you to grasp the market and development trends of the whole automobile glass industry, so as to win advantages from competition!
The most distinctive characteristics of this report is forward-looking and timeliness. Through analyzing forward-looking characteristic of abundant first-hand market data, we deeply and objectively dissect the total market size of China current automobile glass industry. Furthermore, based on based on future development tracks and years' practice experience of automobile glass industry, we conduct prudent analysis and forecast for automobile glass industry's future development trend. This report helps automobile glass industry's investment construction enterprises, operational enterprises, and management institutions to precisely grasp current latest developments of the industry. Afterwards, they can make informed operating decisions and define enterprises' development directions.
Here, we would like to express our sincere gratitude to State Information Center, Bureau of Statistics of China, China Customs, International Information Research Institute, Chinese Academy of International Trade and Economic Cooperation, Tsinghua University Library, Development Research Center of the State Council and Beijing Essence Forward Research Center, for their great support when we conduct this report!
Notice: All the market data, especially corporations' ranking data in the report, only for business reference. Please do not take the data for enterprise publicity. Thank you! Or Forward shall not take any responsibility for any consequences!
Qianzhan Business Information Co., Ltd. Industry Research Center
Research Team of Automobile Glass Industry
China Automobile Glass Industry Report" related reports »