China Chemical Industrial Park Indepth Research and Investment Strategic Planning Report, 2013-2017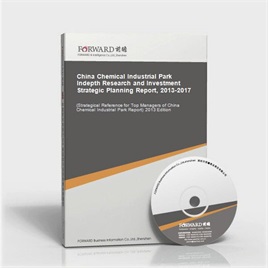 Last Update:2014-05-05
Form of services:Book + (pdf or doc file) + CD
Send method:EMS 2-3 days for delivery
English Service:+86 0755 33220413
Chinese Service:+86 800-8306390 800-8306395
E-mail:service.en@qianzhan.com
Report price:$7900 Print: $7800 CD: $7800
Special statement:
Recently we find there are some sites steal report contents from Qianzhan.com who put those contents on their sites for sale by making a little changes about the contents or remaining the same which deceives buyers(e.g. unable to get full or correct reports, or main body differs from contents that announced on sites).Therefore, we recommend paying a visit to Qianzhan personally or by your friends, and make payment after confirmation. Special statement: Qianzhan is the only and right holder of all the research reports, and has never used a third party to sell any reports, please be aware of the trademark " " when purchasing. Qianzhan is the largest and strongest consultancy, who owns the greatest number of researchers. Here followed "
Nine standards of companies' identificatios
"。
This table of content is original, without written permission of Qianzhan, any unit or individual shall not use, copy, or transfer the reports.
Preface
Table of Content
The decision on establishing of 4 economic special zones, including Shenzhen, Zhuhai, Shantou, Xiamen in 1980 by the central government is a rising symbol of China's development zones. Thereafter, plenty of economic and technical development zones sprung up in the nationwide. Then in the middle and late of 1980s, other kinds of professional development zones, such as hi-tech industrial development zones, chemical industrial parks tourist resorts, bonded areas came into being all around the country. As of the end of 2010, the State Council approved 88 national level economic and technical development zones, 57 national level hi-tech industrial development zones, 1,568 provincial level development zones. In a word, there were more than 4,000 development zones, including municipal and town level development zones, among which there were 390 various chemical and petroleum oriented development zones in China, which were generally called chemical industrial parks. Chemical industrial park is not only beneficial for pushing the development of regional economy, but also plays a positive and driving role in enhancing the adjustment of industrial structure, increasing the industrial concentration, optimizing regional layout, introducing foreign advanced technologies, improving production technical level, promoting resources recycling, saving energy, reducing pollution and ensuring safe production and so on, as well as take responsibility to conduct sustainable development. The construction of chemical industrial park is a basic characteristic for China's oil and chemical industries achieving intensification development.
China's chemical industrial parks can be divided into 4 types: large-scale petrochemical type, fine chemical type, city moving type as well as old enterprises expansion type. Compared to developed countries, China's chemical industrial park's construction and development started late. It possesses its distinctive characteristic, and it's greatly influenced by the history. As to its management mode, the governmental type mode is full of planned economy characteristics, so it's just suitable for applying in less developed regions or areas; the corporate type mode is appropriate for economic developed regions, where there are a lot of latest information; the mixed type can be used in many medium developed regions. In the industrial development mode, the decision department of chemical industrial park should choose appropriate industrial development mode depending on specific condition of the region, as well as plan and construct the park with strategic insight.
The report mainly analyzes the development environment of China chemical industrial parks; the operational and management situation; the development situation of industrial parks in key provinces and cities; the operation condition of some key industrial parks and related enterprises; the operation analysis of international typical chemical industrial parks; the investment and financing analysis of chemical industrial park projects; the business attracting analysis of chemical industrial park projects; as well as the development trend of chemical industrial park. Meanwhile, with comprehensive and specific first-hand market data over the past 5 years, Forward helps you to grasp the market and development trends of chemical industrial park industry, so as to win advantages from competition!
The most distinctive characteristics of this report is forward-looking and timeliness. Through analyzing forward-looking characteristic of abundant first-hand market data, and based on the development tracks and years' practice experience of chemical industrial park, we conduct prudent analysis and forecast for chemical industrial park's future development trend. This report helps chemical industrial park's investment, development and operational businessmen to precisely grasp current latest developments of the industry. Afterwards, they can make wise operating decisions and define enterprises' development directions.
Here, we would like to express our sincere gratitude to State Information Center, Bureau of Statistics of China, China Customs, International Information Research Institute, Chinese Academy of International Trade and Economic Cooperation, Tsinghua University Library, Development Research Center of the State Council and Beijing Essence Forward Research Center, for their great support when we conduct this report!
Notice: All the market data, especially corporations' ranking data in the report, only for business reference. Please do not take the data for enterprise publicity. Thank you! Or Forward shall not take any responsibility for any consequences!
Qianzhan Business Information Co., Ltd. Industry Research Center
Research Team of Chemical Industrial Park Market
China Chemical Industrial Park Report" related reports »