China Holistic Kitchen Industry Production & Marketing Demand and Investment Forecast Report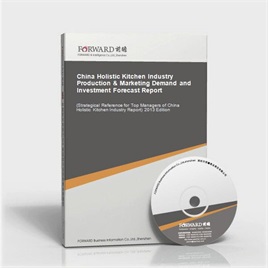 Last Update:2014-04-21
Form of services:Book + (pdf or doc file) + CD
Send method:EMS 2-3 days for delivery
English Service:+86 0755 33220413
Chinese Service:+86 800-8306390 800-8306395
E-mail:service.en@qianzhan.com
Report price:$7900 Print: $7800 CD: $7800
Special statement:
Recently we find there are some sites steal report contents from Qianzhan.com who put those contents on their sites for sale by making a little changes about the contents or remaining the same which deceives buyers(e.g. unable to get full or correct reports, or main body differs from contents that announced on sites).Therefore, we recommend paying a visit to Qianzhan personally or by your friends, and make payment after confirmation. Special statement: Qianzhan is the only and right holder of all the research reports, and has never used a third party to sell any reports, please be aware of the trademark " " when purchasing. Qianzhan is the largest and strongest consultancy, who owns the greatest number of researchers. Here followed "
Nine standards of companies' identificatios
"。
This table of content is original, without written permission of Qianzhan, any unit or individual shall not use, copy, or transfer the reports.
Preface
Table of Content
Holistic kitchen is conducting reform on all bulk home appliances, cupboards, and architecture, leading the design of kitchen closely to combine with architecture characteristics, finding a best fit point to balance these three points. In an age of emphasizing overall matching, depending on six advantages of overall, health, safety, conform, beauty and personality, the holistic kitchen will definitely be the development trend in the future.
At present, the market size of China holistic kitchen has reached around 40 billion Yuan. However, among about 100 million urban households in China, the holistic kitchen coverage rate is just 6.8%, which is far lower than that of developed countries in EU and USA, with the rate of 35%. The industry has vast space for growth. According to estimation, the total demand of China holistic kitchen or the intention purchase amount will be about 29 million sets, with annual average amount of 5.8 million sets. Considering that China living condition is not so much wide, the average area of urban household in China urban areas is just 6.04 sqm. Calculated by 10 thousand Yuan for each set of kitchen, the market will reach 58 billion Yuan annually in the next 5 years. Besides, with the advancement of fine decoration in real estate industry, the procurement concentration of holistic kitchen and industry size will be prominently improved.
In terms of competitiveness, the domestic holistic cupboard has firstly stepped into holistic kitchen industry. At the early of 1990s, OPPEIN firstly introduce the concept of "holistic kitchen" to China, opening the door to China's modern kitchen of industrialization manufacturing, so OPPEIN is honored as the initiator of China "kitchen revolution", and the leader of the fashion of holistic kitchen. Afterwards, many local home appliance giants step into cupboard industry successively, among which focus on develop kitchen. After some local brands, such as Hair, Fotile, Sacon, Vatti, Macro and Aucma are bullish about the cupboard market, they begin to compete for the market. Meanwhile, some domestic home appliance enterprises, such as Midea, Kelon and Littleswan are positive to layout in kitchen and sanitary home appliance field. Some small home appliance enterprises, which focused on manufacturing gas cooker, smoke exhauster, disinfection cabinet and water heater in the past, such as Vanward, vatti, Sacon, Fangtai and Macro change the simple product situation in succession, and they expand their scope of products regarding the kitchen as the core. The product sales shifts from the single product competition to the whole set competition. Many manufacturers launch the special discounts activities for "three sets of kitchen products" and "the five-star set of kitchen products". At the same time, ALNO (Germany), Brillar, AR-DUE (Italy), Du Mo and Berloni cabinet enterprises and other enterprises begin to open stores in Beijing, Shanghai, etc. Some home appliance enterprises, such as Panasonic and Siemens are entering kitchen industry successively. They build cooker and smoke exhauster bases in China. Foreign and domestic enterprises have both their own advantages and shortcomings. The foreign products have advantages in design and techniques, but have shortcoming in price. a set of kitchen and home appliance always cost more than 100,000 Yuan, and a majority of residents can't afford it. However, the low price is always the best advantages. The price of domestic brand cabinets can be divided 3 types: luxury, common and economic. The luxury kitchen needs more than 40,000 Yuan; the common kitchen needs about 15,000 Yuan and the economic kitchen needs from 8,000 to 14,000 Yuan. The price of domestic per cabinet ranges from 1,500 to 5,500 Yuan, and this price is relatively suitable for the current China's consumption level. While in the aspects of design and manufacturing techniques, there is a gap between Chinese products and foreign products.
In the future, the overall manufacturing level of China holistic kitchen keeps improving; the enterprises' insight to customers' demand is increasing accurate; the China's domestic demand market keeps growing; and customers tend to pursue higher living standards, which all accelerate the popularization of holistic kitchen products. China holistic kitchen industry has possessed the creativity and innovation capabilities; a batch of influencing brands get together and more forward to a vast market.
The most distinctive characteristics of this report is forward-looking and timeliness. Through analyzing forward-looking characteristic of abundant first-hand market data, we deeply and objectively dissect China current holistic kitchen industry's overall market capacity, market size, competitive landscape and characteristics of market demand. Furthermore, based on future development tracks and years' practice experience of holistic kitchen industry, we conduct prudent analysis and forecast for holistic kitchen industry's future development trend. This report helps holistic kitchen manufacturing enterprises, R&D institutions, marketing enterprises and investment enterprises to precisely grasp current latest developments of the industry. Afterwards, they can make wise operating decisions and define enterprises' development directions.
Here, we would like to express our sincere gratitude to State Information Center, Bureau of Statistics of China, China Customs, International Information Research Institute, Chinese Academy of International Trade and Economic Cooperation, Tsinghua University Library, Development Research Center of the State Council and Beijing Essence Forward Research Center, for their great support when we conduct this report!
Notice: All the market data, especially corporations' ranking data in the report, only for business reference. Please do not take the data for enterprise publicity. Thank you! Or Forward shall not take any responsibility for any consequences!
Qianzhan Business Information Co., Ltd. Industry Research Center
Research Team of Holistic Kitchen Industry
China Holistic Kitchen Industry Report" related reports »