China New Energy Industry Market Monitoring Monthly Report, January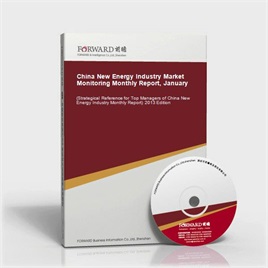 Last Update:2014-04-25
Form of services:Book + (pdf or doc file) + CD
Send method:EMS 2-3 days for delivery
English Service:+86 0755 33220413
Chinese Service:+86 800-8306390 800-8306395
E-mail:service.en@qianzhan.com
Report price:$26000 Print: $25800 CD: $25900
Special statement:
Recently we find there are some sites steal report contents from Qianzhan.com who put those contents on their sites for sale by making a little changes about the contents or remaining the same which deceives buyers(e.g. unable to get full or correct reports, or main body differs from contents that announced on sites).Therefore, we recommend paying a visit to Qianzhan personally or by your friends, and make payment after confirmation. Special statement: Qianzhan is the only and right holder of all the research reports, and has never used a third party to sell any reports, please be aware of the trademark " " when purchasing. Qianzhan is the largest and strongest consultancy, who owns the greatest number of researchers. Here followed "
Nine standards of companies' identificatios
"。
This table of content is original, without written permission of Qianzhan, any unit or individual shall not use, copy, or transfer the reports.
Preface
Table of Content
With the consumption of non-renewable energies like coal and petroleum, every country in the world attach highly attention to the issue of how to develop clean, environment-friendly new energy in large scale. The attention to the investment opportunities of new energy is initially come into emerges. It is worthy to study the issue of how to grasp development trends and investment opportunities of new energy industry segmentation in the ever changing circumstance.
In the aspect of photovoltaic we hold a neutral attitude towards the whole industry. As the development of photovoltaic mainly depends on European subsidy policy, the decreasing financial income of European countries presently leads to a decline on subsidy scale and proportion of photovoltaic. Under the circumstance of continuous decreasing trend of prices, it would be better to wait and see some mainstream products like polysilicon, silicon wafer and battery. After the price decreasing trend, the parity of photovoltaic will improve the internal earning rate and shipment amount. Then it will be the ideal time to invest.
In the aspect of intelligent power grid, during the "twelfth five years" the annually average investment to China's intelligent power grid is about 66-68 billion Yuan which is far more than 20-30 billion Yuan over previous years. Moreover, China will focus on the construction of power utilization, distribution and transformation. The investment to power equipment during the "twelfth five years" will show a structural change that the prospects mainly focus on secondary equipments. China insists independent R&D to automation and preserving technology of power transformation and distribution secondary equipments. After the intelligent upgrading of independent technologies, the technology advantages and competitiveness will be more significant. Consequently, the next decade will be the golden time for power intelligent secondary equipment enterprises.
In the aspect of wind power, the peak growth of wind power installed capacity has gone and may follow a decreasing trend in the near future. The stability of wind power grid needs to be settled urgently. Nearly 5GW of wind power productivity in China is seriously over-abundant; the price war during bidding is gradually fierce; industry opportunities to wind power equipment are pessimistic in short and medium term. Certainly, domestic manufacturers still with large opportunity to develop oversea markets in the future as they obtain price advantages.
In the aspect of nuclear power, Japan's nuclear leak which caused by earthquake serves as a wake-up call to nuclear development in different countries. It is predicted that the construction of new nuclear factories in Japan and Euro-American developed countries will be relatively tough while it will be smoother in developing countries like China and India. Nuclear power will still work as one of the major alternative energies in China. The only change of nuclear power in China may lay in the construction batches.
In the aspect of biomass power generation, for the agricultural and forestry biomass power generation industry, the tough time has gone and the booming time will come. And the urban garbage power begins to enter the fast development stage. China's biomass energy is far backward than that in developed countries. However, under the circumstance of low base it will show a fast development trend and with optimistic prospects.
In the aspects of new energy vehicles, China has regarded new energy vehicle industry as one of the strategic new industries during the "twelfth five years". The development conditions for China's new energy vehicle industry are basically mature. As long as China conforms to the technology reform general trend of global vehicle energy electrification, and give play to advantages, China can develop the new energy vehicle industrialization and commercialization with Chinese characteristics. Therefore China's vehicle industry will greatly promote to develop and realize a leaping growth.
Considering the inevitable development of new energy industry, the corresponding competition will be fiercer. And more and more outstanding new energy managers recognize that they should adjust their management strategy and ideologies, and have a timely track of the industry' latest development trend. Only in this way can they survive and develop in such a severe competitive environment.
Researches from international authoritative institutes show that the traditional annual strategy and strategy adjustment can hardly meet the current development. Consequently, many large-scale new energy managers, especially foreign managers pay more and more attention to the timely strategy and strategy adjustment which base on latest industry development.
This report mainly focuses on five aspects: firstly, monthly latest macro development environment and sales of new energy industry, policy trend of new energy industry, investment trend of well-know new energy enterprises, and investment trend of new energy industry in major areas; secondly, monthly industry strategy trend, competitive landscape, consumers' demand changes, latest management practice, marketing strategies; thirdly, influence and strategy of industrial significant financial events, early-warming information for enterprises to go after profits and avoid disadvantages; fourthly, latest development trend of international industry market, and investment and development trend of well-known international new energy enterprises; fifthly, basing on mass industry data, we provide some practical management strategies and suggestions for new energy enterprises.
This report aims to constantly provide corporations with strategic references objectively by monitoring and analyzing a large sum of firsthand market data. It will enable corporations to fully handle the latest industry information, judge the market competitive environment, and adjust management and strategies in time according to monthly latest trend.
Here, we'd like to express our sincere gratitude to Solarbuzz, State Economic Information Center, National Statistics Bureau of China, International Information Institute, National Institute of the Ministry of Commerce, National Tsing Hua University Library, Institute of Market Economy of the State Council Development Research Center, and Beijing Qinghua Forward Market Research Center, etc. Thank you so much!
Qianzhan Business Information Co., Ltd. Industry Research College
Monitoring Analysis Team of New Energy Industry
China New Energy Industry Monthly Report" related reports »