China Chemical Engineering Design Industry Report (2014-2018), Market Forecast and Investment Strategic Planning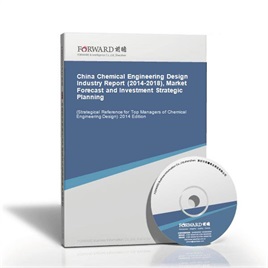 Last Update:2015-10-04
Form of services:Book + (pdf or doc file) + CD
Send method:EMS 2-3 days for delivery
English Service:+86 0755 33220413
Chinese Service:+86 800-8306390 800-8306395
E-mail:service.en@qianzhan.com
Report price:$7900 Print: $7800 CD: $7800
Special statement:
Recently we find there are some sites steal report contents from Qianzhan.com who put those contents on their sites for sale by making a little changes about the contents or remaining the same which deceives buyers(e.g. unable to get full or correct reports, or main body differs from contents that announced on sites).Therefore, we recommend paying a visit to Qianzhan personally or by your friends, and make payment after confirmation. Special statement: Qianzhan is the only and right holder of all the research reports, and has never used a third party to sell any reports, please be aware of the trademark " " when purchasing. Qianzhan is the largest and strongest consultancy, who owns the greatest number of researchers. Here followed "
Nine standards of companies' identificatios
"。
This table of content is original, without written permission of Qianzhan, any unit or individual shall not use, copy, or transfer the reports.
Preface
Table of Content
Demand for chemical engineering design industry is closely related to the development of national economy, the development of chemical industry and investment in fixed assets in chemical industry. Continued growth of the national economy has played a positive role in promoting the development of the chemical industry, but also led to the development of chemical engineering design industry. Facing the increasing competition of chemical engineering design market and for their own long-term development, each chemical engineering design institute (engineering company) have actively researched on corporate development strategies and there have been many high-level research results.
While competition in chemical engineering design industry is growing, more emphasis is focused on market research for excellent domestic chemical engineering design enterprises, especially on the industrial development environment.
After years of development, services of enterprises of China's chemical engineering design industry start from simple engineering design, and develop to provide general contracting services of the entire process of construction projects including survey and design, procurement, construction and commissioning and project management. Their service areas extend from simple engineering technical services to BOT, BOOT and other production and operation management services.
As an industry mainly serving the field of chemical industry, in the context of the boom of chemical industry in recent years and fixed asset investment growth of chemical industry, major engineering companies / institutes have good performance. Enterprises' qualifications and capabilities continue to improve and the overall scale of sales revenue continues to grow in chemical engineering design industry. In the new market economy, the restructuring of small and medium chemical engineering design companies relates to their survival needs. Currently, most of large domestic oil and chemical engineering institutes with Chengda and Huanqiu as representatives have completed the restructuring and successfully transform to engineering companies. Due to their organization and management methods in line with the international advanced models, they participate in globalization with the international common project language and behavior and show strong competitive advantages and development trends.
Currently, chemical engineering design industry is in an important "restructuring, differentiation" period. The industry is in the stage of strategic transformation, facing the development inflection points, opportunities and challenges.
As China's domestic market economy continues to develop, the level of national economic development constantly improves and fixed asset investment in the chemical industry achieves stable growth. The market position of chemical engineering design industry in the future will continue to improve. Implementation of the regional strategic development in Western China will drive domestic investment demand in chemical industry in the future. The industry has great development prospects.
This report is based on long-term market tracking information by Forward Intelligence on chemical engineering design industry. It analyses comprehensively and accurately the structure system from the overall height of the industry for you. This report starts from the macroeconomic booming situation of current chemical engineering design industry and uses Michael Porter's basic theory of competitive strategy to analyze the characteristics of industrial structure of chemical engineering design industry. Through use of data in recent years, it analyses competitive conditions within the industry and then find out key factors that should be considered when chemical engineering design companies select competitive strategies.
The report analyzes the current status of China's chemical engineering design industry; current market environment of chemical engineering design industry; subdivided markets of chemical engineering design industry; transition path for small and medium chemical engineering design institutes; management models of chemical engineering design industry; operation of leading enterprises of chemical engineering design market; development trends and forecast of chemical engineering design industry. Meanwhile, based on first-hand market data of the whole industry in the past five years, it can allow you to fully and accurately grasp market trends and development trends of the whole industry.
The greatest feature of this report is forward-looking and timeliness. It does thorough and objective analysis of market environment, market characteristics and competitive strategy of China's current chemical engineering design industry. Based on the development path and years of practical experience, it makes careful analysis and prediction of the future development trends of chemical engineering design industry. It is a rare quality for chemical engineering design units, chemical enterprises, chemical equipment manufacturing enterprises to accurately understand the latest developments of the industry, grasp market opportunities, make the right business decisions and clear corporate directions.
Chemical Engineering Design" related reports »