China Dry Type Transformer Industry Report (2016-2021), Market Demand Forecast and Investment Strategic Planning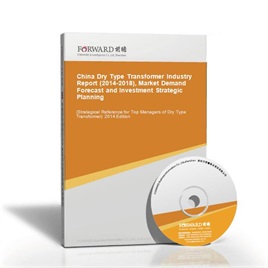 Last Update:2016-09-23
Form of services:Book + (pdf or doc file) + CD
Send method:EMS 2-3 days for delivery
English Service:+86 0755 33220413
Chinese Service:+86 800-8306390 800-8306395
E-mail:service.en@qianzhan.com
Report price:$7900 Print: $7800 CD: $7800
Special statement:
Recently we find there are some sites steal report contents from Qianzhan.com who put those contents on their sites for sale by making a little changes about the contents or remaining the same which deceives buyers(e.g. unable to get full or correct reports, or main body differs from contents that announced on sites).Therefore, we recommend paying a visit to Qianzhan personally or by your friends, and make payment after confirmation. Special statement: Qianzhan is the only and right holder of all the research reports, and has never used a third party to sell any reports, please be aware of the trademark " " when purchasing. Qianzhan is the largest and strongest consultancy, who owns the greatest number of researchers. Here followed "
Nine standards of companies' identificatios
"。
This table of content is original, without written permission of Qianzhan, any unit or individual shall not use, copy, or transfer the reports.
Preface
Table of Content
In an oversupply and demand-driven economy, the key to success is that the enterprise can firmly lock and capture it when the demand has not yet been formed. Successful companies will often devote a lifetime of effort and resources to search for the current industry demands, potential demands and new demands!
Whilecompetitionin dry-type transformer industry isgrowing,integration and acquisition and capitaloperation oflargedry-type transformerenterprises are becoming more frequent. And moreemphasis is focused on marketresearch for excellentdomesticdry-type transformer manufacturing enterprises, especially onthe industrial development environmentand in-depthstudy ofcustomer demands.Because of this,a large number ofoutstanding domesticdry-type transformer brandshave risen rapidly,becomingleaders inthe industry!
This reportis based onlong-term markettracking information by Forward Intelligenceon dry-type transformer industry. It analyses comprehensively and accurately the structuresystemfromtheoverall heightof theindustryfor you.This report mainly analyzesoverview of developmentofdry-type transformer industry; status quo of dry-type transformer technology and its operation and maintenance; status quo and subdivided marketsofdry-type transformer industry; supply and demand marketofdry-type transformer industry; operation of leading enterprisesofdry-type transformer industry; development trends and forecastofdry-type transformer industry.Meanwhile, based on first-hand market data of thewholeindustryinthe past fiveyears,it can allow you tofully and accuratelygraspmarket trendsand development trendsofthe whole industry.
The greatest featureof this reportisforward-lookingandtimeliness. Based on the development path andyears ofpractical experience, it makescarefulanalysis and prediction of the future developmenttrends ofdry-type transformer industry. It is a rare quality for dry-type transformer manufacturing enterprises, research institutes, marketing companies and investment companiesto accurately understandthe latest developments of the industry, graspmarket opportunities,make the rightbusiness decisionsand clearcorporate directions.
This report will helpdry-type transformer manufacturing enterprises, research institutes, marketing companies and investment companiesaccurately understand the latest developments of theindustryand early detect blank points ofindustrymarket, opportunities, growth and profitability points ...... it will help prospectively grasp unmet market needs and trends ofthe industryand become a good advantage for sustainable development, effectively avoid the investment risks from theindustry, more efficiently consolidate or expand appropriate strategic target markets, and firmly grasp the initiative authority in market competition.
Dry Type Transformer" related reports »