China Aviation Industrial Park Operational Mode and Investment Strategy Planning Report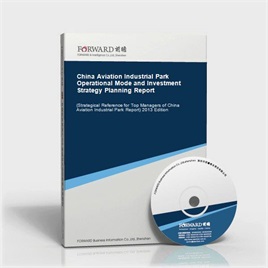 Last Update:2014-05-03
Form of services:Book + (pdf or doc file) + CD
Send method:EMS 2-3 days for delivery
English Service:+86 0755 33220413
Chinese Service:+86 800-8306390 800-8306395
E-mail:service.en@qianzhan.com
Report price:$7900 Print: $7800 CD: $7800
Special statement:
Recently we find there are some sites steal report contents from Qianzhan.com who put those contents on their sites for sale by making a little changes about the contents or remaining the same which deceives buyers(e.g. unable to get full or correct reports, or main body differs from contents that announced on sites).Therefore, we recommend paying a visit to Qianzhan personally or by your friends, and make payment after confirmation. Special statement: Qianzhan is the only and right holder of all the research reports, and has never used a third party to sell any reports, please be aware of the trademark " " when purchasing. Qianzhan is the largest and strongest consultancy, who owns the greatest number of researchers. Here followed "
Nine standards of companies' identificatios
"。
This table of content is original, without written permission of Qianzhan, any unit or individual shall not use, copy, or transfer the reports.
Preface
Table of Content
Aviation industry is a kind of typical hi-tech industry, gathering a mass of hi-tech fruits. Aviation industry drives the development of regional scientific technology, which promotes the development of regional economy. The sales volume of derivative products derived from aircraft manufacturing technology is 15 times as high as the aviation product itself. The experience which has been quoted publicly shows after 10 years of development, an aviation project brings 1 : 80 of investment and output, 1 : 6 of technology transfer, and 1 : 12 of employment drive.
By 2020, China will have basically possessed the manufacturing capabilities of large trunk-liner, regional aircraft and all kinds of small general aircrafts. Since then, a modern aviation industry will be initially formed. There are hundreds of various types of aircraft selling, aircraft maintenance and aircraft materials across China and there will be millions of employees in China aviation industry. On the occasion, China will basically established a aviation education system for fostering a variety of flight crew, maintenance personnel, air traffic controllers, transportation workers, service crew. Aviation industry will have been a fundamentally important industrial revolution since the large-scale development of automobile industry in 21 century, which will profoundly influence the industrial structure adjustment and industry upgrading of China manufacturing industries. Meanwhile, the prosperity of aviation industry will provide unprecedented opportunities for the development of China's local economy and regional economy. Since China will maintain the relatively fast growth in 20 or 30 years later, aviation industrial chain has vast space for the development and the aviation industrial park seems to be particularly important.
On February 29, 2008, the National Development and Reform Committee approved 4 national hi-tech industrial bases of civil aviation industry in Chengdu, Harbin, Anshun and Shenyang respectively and decided to focus on developing 6 comprehensive national hi-tech industrial bases of civil aviation industry in Beijing, Shanghai, Tianjin, Shenzhen, Xian as well as Shangsha, Zhuzhou, and Xiangtan in Hunan province on the "Awarding Ceremony of National Hi-tech Industrial Base". Apart from the 10 aviation industrial bases, every local government currently has launched 22 aviation industrial parks, bases or aviation cities, most of which belong to the industrial parks of local governmental level.
In terms of local economy development trend, aviation industrial park definitely will gradually become an engine for the development of regional economy, which drive the promotion of regions' overall capabilities. However, one thing can not be ignored, the development and exploration of aviation industrial park is still in the starting stage, so it lacks of development and operational experience, plus it will be intervened by local governments, many problems will emerge, such as lacking of systematic and scientific professional planning, over pursuing to attract the low cost and low tax industries into industrial parks, which are all easy to cause lots of problems, such as bad effect of regional combined effect, low land use efficiency, homogeneous competition among enterprises, ignorance of building industry environment, unbalanced allocation of supporting facilities, and inconspicuous industry driving effect.
Based on the development and operational status and existing problems of aviation industrial parks, this report presents related improving solutions. It mainly focuses on analyzing the development environment of China aviation industrial park industry, the development planning and layout, the industry segmentation and positioning of industrial park, the development modes of aviation industries in the developed countries of aviation industry and experiential learning, the construction development situation of domestic aviation industrial park, the corporations' operational conditions for those enterprises in aviation industrial park as well as the investment/financing and inviting investment of aviation industrial park. As a distinctive and attracting regional body, the aviation industrial park has complicated dual attribute. One one hand, it's a regional cluster, showing some macroscopic characteristics. One the other hand, since its operational modes are mainly invested and planned by the government, then managed and operated by development enterprises, it presents some microscopic characteristics. And Forward will again define the market segmentation of aviation industrial park, tease out the competition status of every division field, and analyze the forms of aviation industrial park aiming at the environmental characteristics of national key economic zones. Meanwhile, with comprehensive and specific first-hand market data over the past 5 years, Forward helps you to grasp the market and development trends of aviation industrial park construction industry, so as to win advantages from competition!
The most distinctive characteristics of this report is forward-looking and timeliness. Through analyzing forward-looking characteristic of abundant first-hand market data and based on future development tracks and years' practice experience of aviation industrial park construction industry, we conduct prudent analysis and forecast for aviation industrial park construction industry's future development trend. This report helps aviation industrial park investment, development and operational dealers to precisely grasp current latest developments of the industry. Afterwards, they can make wise operating decisions and define enterprises' development directions.
Here, we would like to express our sincere gratitude to Ministry of Land and Resources of the People's Republic of China, State Information Center, Bureau of Statistics of China, International Information Research Institute, Chinese Academy of International Trade and Economic Cooperation, Tsinghua University Library, Development Research Center of the State Council and Beijing Essence Forward Research Center, for their great support when we conduct this report!
Notice: All the market data, especially corporations' ranking data in the report, only for business reference. Please do not take the data for enterprise publicity. Thank you! Or Forward shall not take any responsibility for any consequences!
Qianzhan Business Information Co., Ltd. Industry Research Center
Research Team of Aviation Industrial Park Industry
China Aviation Industrial Park Report" related reports »