China Coal Gangue Industry Market Research and Investment Forecast Report, 2013-2017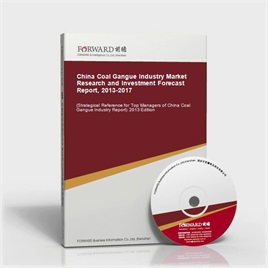 Last Update:2014-05-23
Form of services:Book + (pdf or doc file) + CD
Send method:EMS 2-3 days for delivery
English Service:+86 0755 33220413
Chinese Service:+86 800-8306390 800-8306395
E-mail:service.en@qianzhan.com
Report price:$7900 Print: $7800 CD: $7800
Special statement:
Recently we find there are some sites steal report contents from Qianzhan.com who put those contents on their sites for sale by making a little changes about the contents or remaining the same which deceives buyers(e.g. unable to get full or correct reports, or main body differs from contents that announced on sites).Therefore, we recommend paying a visit to Qianzhan personally or by your friends, and make payment after confirmation. Special statement: Qianzhan is the only and right holder of all the research reports, and has never used a third party to sell any reports, please be aware of the trademark " " when purchasing. Qianzhan is the largest and strongest consultancy, who owns the greatest number of researchers. Here followed "
Nine standards of companies' identificatios
"。
This table of content is original, without written permission of Qianzhan, any unit or individual shall not use, copy, or transfer the reports.
Preface
Table of Content
Coal gangue refers to the solid waste in the emission of coal mining and coal washing. It is the black and gray rock with low carbon content. And it emerges along with coal but harder than coal. The coal gangue includes the excavation gangue which produce in the progress of tunnel excavation, the gangue which mining from the top slab, bottom slab and mezzanine, and the washing gangue which pick out during the coal washing.
According to available statistics, the accumulated coal gangue in China is about 4.5 billion tons; the number of the gangue hill of scale is about 1,600 which take up an area of about 1.5 trillion hectares. The annually deposited amount grows at the speed of 0.15-0.2 billion tons. The accumulation of coal gangue not only takes up abundant lands, but also may cause self-combustion or explosion accident under specific conditions which will result in casualties and damage of coal gangue system that affects the safe production. What's more, the emissions of sulfur dioxide, nitrogen oxides, carbon oxides and soot during the self-combustion of coal gangue will pollute the atmospheric environment around and seriously affects the health of residents in mining area.
The accumulation of coal gangue for long term will do harms to the ecological balance and bring serious damage to the living environment. However, the coal gangue can be the rich natural resources and with a broad application prospect in industry, agriculture, and building industry. Presently, the coal gangue in China is mainly used in power generation, brickmaking, cement-making, production of chemical products, and fertilizer-making. In 2010 the installed capacity to comprehensive utilization power plant of coal gangue and coal slime reaches 25 million kilowatts. The annual utilization amount of coal gangue and coal slime is about 0.13 billion tons (equal to about 40 million tons of standard coal); the coal gangue used for building-oriented walling material amounts to about 12 billion standard pieces with about 36 million tons of coal gangue and saves the energy which equal to about 1.2 million tons of standard coal.
The comprehensive utilization of coal gangue not only can ease the shortage of arable land, but also can turn the coal gangue into available resources to settle the shortage of resources. Moreover, it can also improve people's living environment and reduce the risks of natural disasters. China has intensified enforcement of law in environmental protection while people have higher requirements to environmental quality. The environmental problem caused by the coal gangue is more and more significant. The coal gangue power generation can fully use the effective heat of coal gangue which also an effective way to develop the solid waste. Through testing and promoting, other developing methods are gradually adopted by coal mining industry. The special resource, coal gangue, will become our wealth and plays a more significant role in economic development and environmental protection. To sum up, the coal gangue industry with a bright future.
With Forward's the long-term tracking and collecting market data of coal gangue industry, we roundly and accurately analyze the structure system for you from the view of mastering the whole industry. This report mainly analyzes the following aspects: market environment of coal gangue industry; industrial chain of coal gangue industry; development status of coal gangue industry; status of coal gangue power generation industry; condition of coal gangue that applied in building material industry; development status of coal gangue industry in major regions; typical enterprises' operational condition of coal gangue industry; investment status and prospects of coal gangue industry. Meanwhile, together with the comprehensive and detailed market data which is accumulated for 5 years, Forward helps you to grasp the market and development trends of coal gangue industry, so as to win advantages from competition!
Major characteristics of this report are forward-looking and timeliness. Base on the forward-looking analysis of massive research data, we further analyze the development scale and competitive landscape of coal gangue industry. Along with the industry development route and our practical experience, we analyze and predict the future development prospect of coal gangue industry. This report is of a high value for enterprises like coal gangue corporations, R&D institutions, sales corporations and investment corporations to accurately know the latest industry development trend, and obtain market opportunities and determine an insightful operation strategy and development direction.
Here, we'd like to express our sincere gratitude to National Statistics Bureau of China, International Information Institute, National Institute of the Ministry of Commerce, National Tsing Hua University Library, Institute of Market Economy of the State Council Development Research Center, and Beijing Qinghua Forward Market Research Center, etc. Thank you so much!
Qianzhan Business Information Co., Ltd. Industry Research College
Research Team of Coal Gangue Industry
China Coal Gangue Industry Report" related reports »